Zombie Apocalypse Survival Run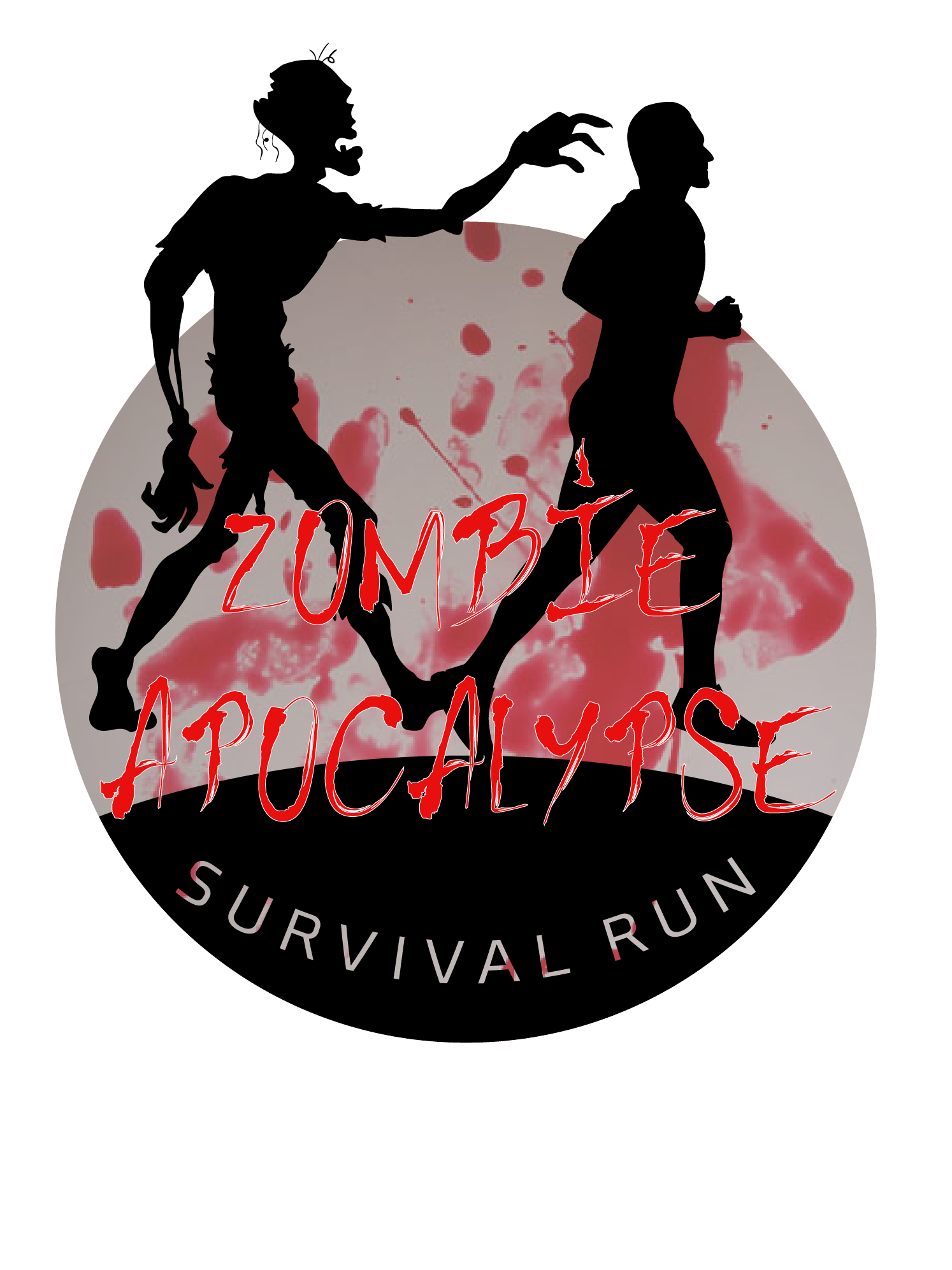 The mist rises in the air as the sun begins to come over the horizon and your heart is pounding, your mind is racing but you've prepared for this and you're determined to make it to the safe zone as a Survivor!!! (Or at least to the ZombieFest After-Party) It's early morning and the spooky sounds from the DJ booth is already amping you up for the beautiful run ahead through the trails of Quiet Waters Park. Little do you know, it's not going to be so quiet at Quiet Waters because there's hordes of zombies waiting for you (okay, okay, now you know). Be prepared for stationary, walker and running zombie zones because it's going to take a little speed and fancy footwork to get to the finish line with at least one of your "three lives" (AKA: Flags) attached. The race is just part of it, because they'll be a killer ZombieFest after-party complete with Zombie DJ, Games and of course 125 Zombies performing "Thriller"!
REGISTER NOW
LIKE A LIVE VIDEO GAME (Register as a Runner or a Zombie):
Runners:
So now you're wondering how does this whole thing work? It's simple, this is a chip timed, mat start 5K race with a twist. You leave the start line with three velcro flags attached to your back waist (we supply it with your registration). You run the course as fast as you can avoiding stationary, walker and runner zombie stations. We admit it won't be easy but if you're reasonably fast the course is designed so that survival is possible. As you approach most areas on the course you'll be warned that the infected have been sighted and to watch out.
Zombies:
You'll be sent a complete rule sheet as well as need to show up at the park made up as a zombie 90 minutes before the first wave start time. You will be instructed to go to your zone with all your other zombie friends. 45 minutes after the last wave starts all zombies will walk back to the ZombieFestival pavilion where all 125 of you will perform "Thriller" for the runners and spectators. Don't worry, we'll have a thriller leader for you to follow.
Rules:
* All three flags must be situated at your waist on your backside
* Bib much be situated on the front (no bibs on the back or legs)
* Zombies may NEVER touch you, only go for a single flag
* You must run the entire course to be a survivor
* Areas on the trail that are gravel or loose ground will NEVER have runner zombies
* If you have at least one flag left your ribbon will be marked as a "survivor" for your medal
* If you have no flags you'll have an "infected" ribbon mark
* If you participated as a zombie well you'll be marked with a "zombie" medal
* You must have fun, you must laugh and smile a lot
THE BENEFITING CHARITY:
NATIONAL BRAIN TUMOR SOCIETY – National Brain Tumor Society unrelentingly invests in, mobilizes, and unites our community to discover a cure, deliver effective treatments, and advocate for patients and care partners.
PRICING:
We're doing our best here on price but this is one of the most expensive events we've ever produced plus we have a befitting charity! We're giving an early bird to the first 30 out of 125 zombie spots and to the first 50 registered runners. Please note the amazing race event perks you're getting and that race registrations are limited for Both Zombies & Runners….
RACE EVENT PERKS:
5K Course with Double Mat Chip Timing and Start/Finish Arch
Multiple Water Stations
Spectacular Custom 4″ Medal and 1.5″ Custom Ribbon (as pictured)
Full Color Custom Race Bib with chip
Belt with three velcro flags (For Runner Registrations)
Spectacular High Quality Tech Racerback Tank or Unisex T-Shirt (optional at checkout)
The Killer Tunes of that Zombie DJ
ZombieFest under the Gigantic Covered Pavilion of Quiet Waters Park
ZombieFest Games – we'll have games but feel free to bring your own lawn games – there's also volley ball courts next to the pavilion
BYOB (For this event we are allowing you to bring your own, beer, wine or mixed drinks) – Drink Responsibly!
We will have some after run treats but you can bring your own food and a Food Truck or Food Vendor will be present as well
Over $6000 in Free Giveaways & Sweepstakes From Our Amazing Sponsors
Free Vitamin B12 Shot (value $11) Courtesy of the biostation
Event Photography
The Zombie Photography Booth
Stretching Booth
Compression Boots Booth
Free Massages from our partnering LMT's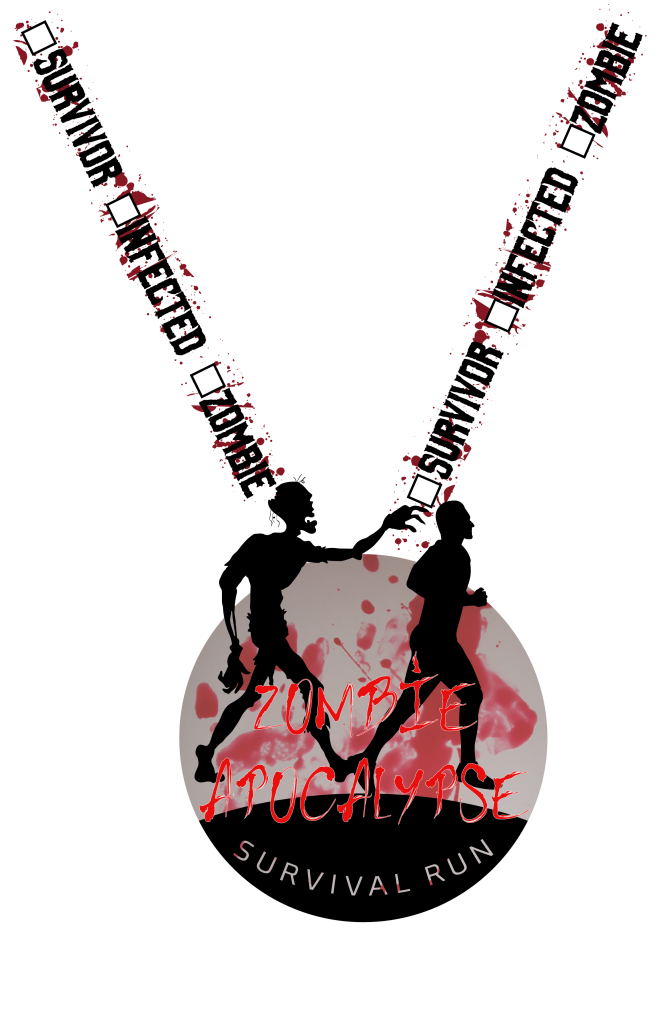 THE COURSE:
To View The Course: Click Here
Spectacular mixed media running from gravel/stone to grassy to paved paths. The whole course around Quiet Waters is just breathtaking but we suggest you watch for zombies instead.
Race Start & Day of Race Packet Pickup:
Day of Race Packet Pickup: 6:30AM to 7:00AM – see pre-race packet pickup dates below
Bald Eagle Pavilion at Quiet Waters Park in Deerfield Beach, FL. First Race Wave starts at 7:30 AM sharp.
Fruit, water and bathrooms will be available before the race.
EARLY PACKET PICKUP:
Early packet pickup will be at two locations on various dates:
Badass Running Company's headquarters at 3100 S Federal Highway, Suite A Delray Beach FL 33483
May 29 – 8:30 AM to 5 PM
May 30 – 8:30 AM to 6:30 PM
May 31 – No Packet Pickup
Quiet Waters Park at the first pavilion before you get to Bald Eagle pavilion. You'll see the Badass Jeep, & Packet Pickup Signs
June 1 – 10 AM to 12 Noon
REMINDERS:
Open to all age groups, consent for those under 18 will be required.
Race will take place rain or shine.
Each runner must enter individually.
Each participant must sign a waiver.
Refunds are not available for any reason.
Race Registrations can be transferred up until 7 days before the event.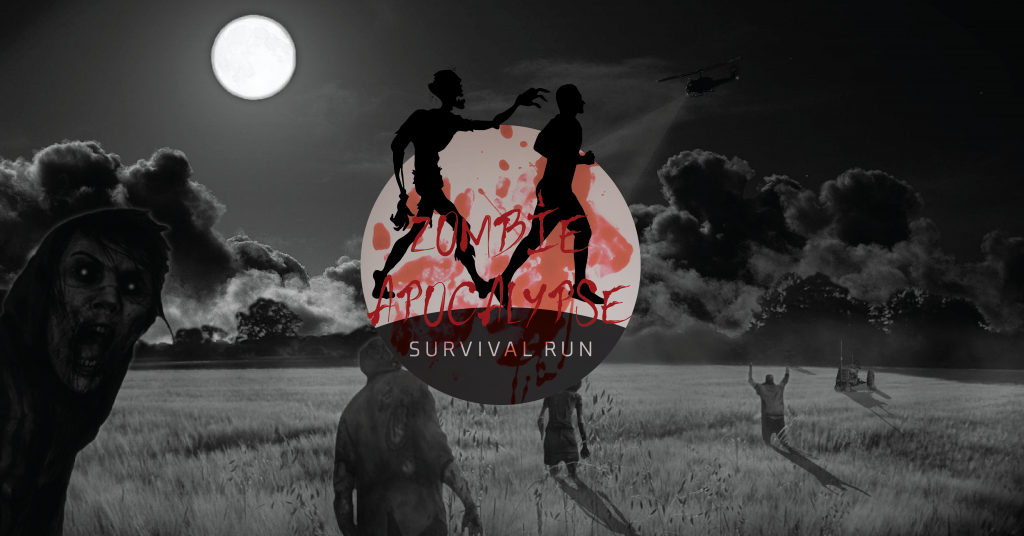 Details
Starts On
June 2, 2019 - 7:30 am
Event Categories
Venue
Deerfield Beach
FL
United States
33442
Show map