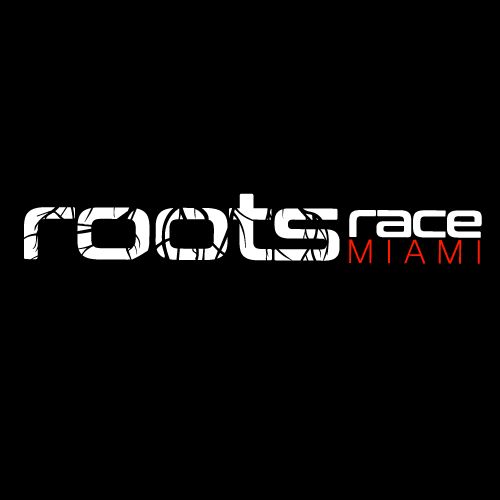 Run, have fun and #RepYourRoots
Roots are a foundation, a source of strength and motivation, something that makes us unique yet brings us together – something to be celebrated. Roots Race is way to live, not just watch, the pride you have for your country. Roots Race Miami invites all athletes to participate in this multicultural running fest where you can feel proud to represent your heritage.
Your ticket to Roots Race Miami includes
Exclusive, high-quality, moisture-wicking race shirt customizable with your name and country
Timed 5k course (All paces welcome)
Miami themed finishers' medal
Roots Race Miami rubber bracelet
REGISTER NOW!
MIA Multisport is a newcomer to Florida's recreational sports industry created with the goal of generating new types of events by integrating various athletic disciplines and sports communities. Owner and Producer, Cristofelix Rabascall, brings years of experience from both perspectives, as a high ranking athlete and event producer. In the last 7 years, he has dedicated himself to the production of Extreme Roads – trail obstacle races – throughout Ecuador. He has developed the Extreme Roads brand from the ground up, actively participating in every aspect of event production (including management, branding, marketing and course building) and creating a highly anticipated event in the athletic community.
Roots Race Miami is the first of many events planned for the city of Miami that will encourage athletes at levels and from all backgrounds to get out, try something new and motivate others to became part of this movement.
– – – – – – – – – – – – – – – – – – – – – – – – – – – – – – – – – – – – – – – – – – – – – – – – – – – – – – – – – – – – – –
We do sports. We love sports. But we also love to help. From each event that we produce, we will donate 10% of ticket sales to a good cause.
Keeping with the theme of roots and considering the difficult situation in Venezuela, home of founder Cristofelix Rabascall, we have decided to name La Escuela de Ciclismo Central Hector Alvarado (Barquisimeto, Venezuela) as our 2018 recipient.
This school has trained thousands of Venezuelan cyclists including national and international champions, offering cycling as an avenue for youth's social and physical development. Due to the ongoing national emergency, the school finds itself on the brink of closure. Their bikes are in poor condition, and there is a severe lack of tools, parts and finances. With our donation, we hope to repair 25 cycles making them available for hundreds of students practicing as the school.
Please contact us through our website www.rootsracemiami.com if you are interested in being a vendor, sponsor or partner in this venture.
Event details and schedule
Arrival and late packet pickup
7:00 am
Runners start
7:30 am
Walkers start
7:45 am
Please bring a photo ID or scannable barcode to pick up your packet.
Parking is free and openly available at the park.
Come ready to represent your country with as much pride (and gear) as you want!